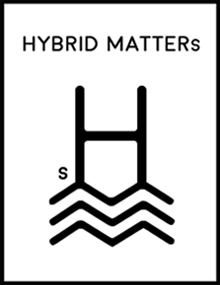 18 September 2016
We cordially invite you to attend the HYBRID MATTERs Symposium which will take place 24th and 25th of November at the Theatre Academy of the University of the Arts Helsinki.
Keynote speakers are Jussi Parikka - Professor in technological culture & aesthetics at Winchester School of Art (University of Southampton), Jennifer Gabrys - Reader in the Department of Sociology at Goldsmiths, University of London and Steen Rasmussen - Professor at the Center for Fundamental Living Technology (FLinT), University of Southern Denmark with a response by Cecilia Åsberg - Professor and chair of Gender, Nature, Culture, Linköping University.
The HYBRID MATTERs Symposium is a collaboration between the Bioartsociety and the Theatre Academy Helsinki.